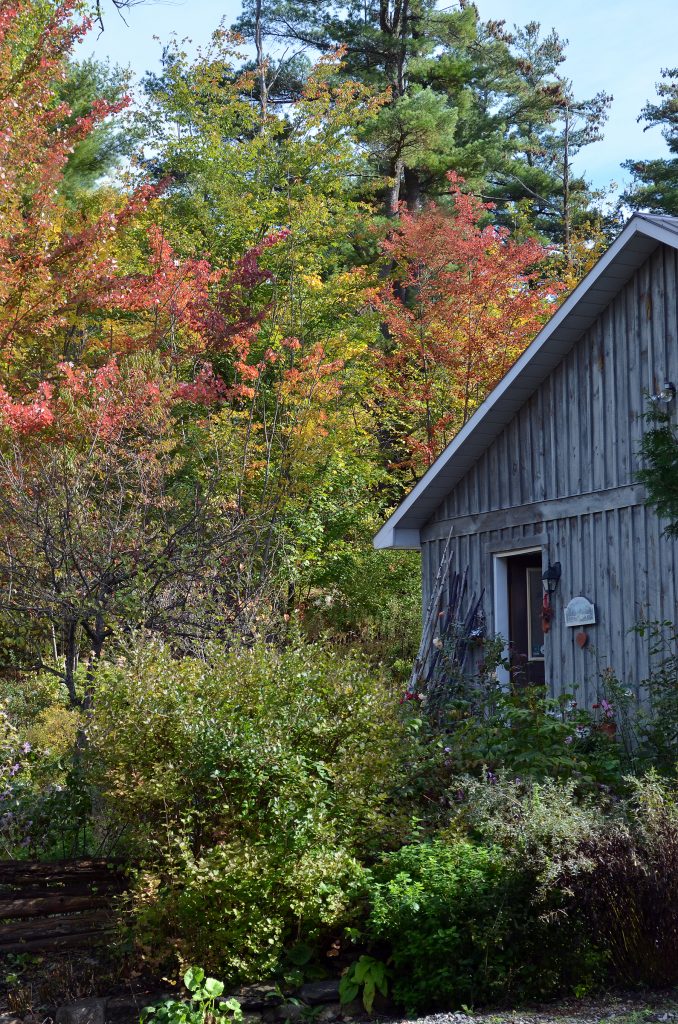 How did Pine Ridge come to be? Well, start with a patch of land on the Carp Ridge. Make a clearing somewhere roughly in the middle. Add a house and Studio building.
Put everything you need for a one-person artist potter into the Studio. Move in, hang a Welcome sign, and make pottery.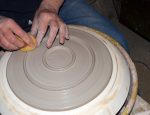 Of course, it's not quite that simple.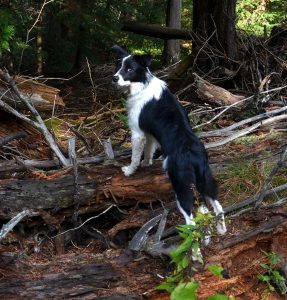 Over the past 18 years, I've added gardens all around the buildings, put in trails through the woods, developed an extensive collection of ferns, introduced a few annual events and made masses of pottery, all of it inspired by the natural world around me.
Oh, and in 2017, sweet Rosie joined the team. Here she is making sure I am following her over this large log.
Rosie and I welcome visitors, but do please contact us first to arrange a time. With all the things going on at Pine Ridge, we are in and out quite a bit!